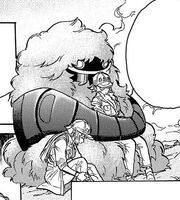 Colchicine is a medication most commonly used to treat gout. In addition to gout, colchicine is used to treat familial Mediterranean fever, pericarditis, and Behçet's disease. Adverse effects are primarily gastrointestinal upset at high doses.
It is a toxic alkaloid and secondary metabolite, originally extracted from plants of the genus Colchicum (autumn crocus, Colchicum autumnale, also known as "meadow saffron").
Community content is available under
CC-BY-SA
unless otherwise noted.