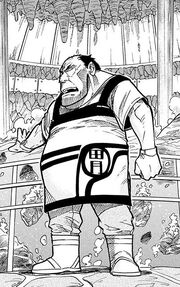 A gastric chief cell (or peptic cell, or gastric zymogenic cell) is a type of cell in the stomach that releases pepsinogen and gastric lipase and is the cell responsible for secretion of chymosin in ruminants. The cell stains basophilic upon H&E staining due to the large proportion of rough endoplasmic reticulum in its cytoplasm. Gastric chief cells are generally located deep in the mucosal layer of the stomach lining.
Chief cells release the zymogen (enzyme precursor) pepsinogen when stimulated by a variety of factors including cholinergic activity from the vagus nerve and acidic condition in the stomach. Gastrin and secretin may also act as secretagogues.
It works in conjunction with the parietal cell, which releases gastric acid, converting the pepsinogen into pepsin.
Community content is available under
CC-BY-SA
unless otherwise noted.